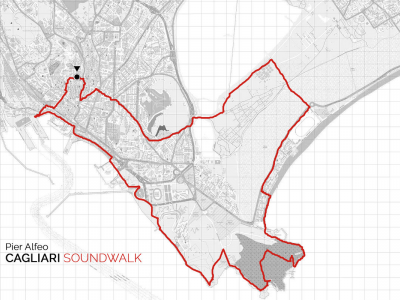 Record Label
Self-Release
Country
Italy
Genre
Field Recordings
Subgenre
Soundscape
Notes
Studies focused on deep listening, sound timbre and soundscapes.
#1 - CASTELLO 01:42
#2 - MARIA 03:15
#3 - LA SELLA DEL DIAVOLO 04:47
#4 - POETTO 03:14
#5 - ICNUSA 04:45
#6 - VIA NAPOLI 08:30
#7 - VIA ROMA 02:37
#8 - MARINA 06:12
#9 - SAN BENEDETTO 00:55
#10 - RINTOCCHI 00:58
- Total 36:55
released March 25, 2020
Cagliari, Sardinia, Italy - 2015
~~~~~~~~~~~~~~~~~~~~~~~~~~~~~~
license all rights reserved
Credits
Recorded By, Postproduced By - Pier Alfeo
---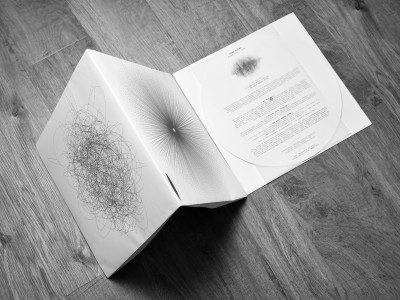 ph~ Annamaria La Mastra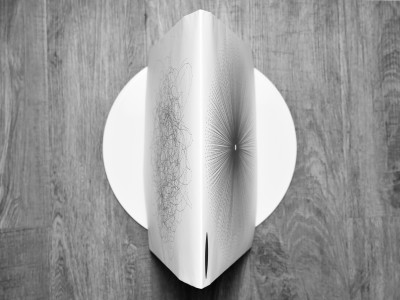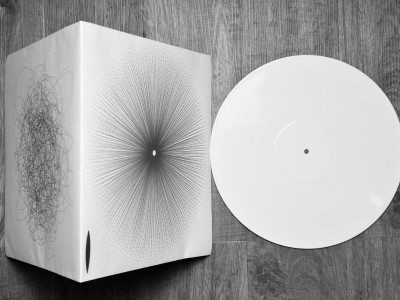 Record Label
Ricerca Sonora
Country
Italy
Genre
Electronic, Non-Music
Subgenre
Experimental, Musique Concrète, Sound Art
Notes
Edition of 300 copies only.
Comes in a large poster cover (size: 90 cm x 60 cm). Including an insert.
#1 - All That Fall 05:01
#2 - L'Epilogo della Crisalide 05:50
#3 - The Never Spoken Words 08:52
- Total 19:43
Work presented during the personal exhibition of Pier Alfeo (well know also for his moniker Dubit) "Incisione su Silenzio" at the gallery Doppelgaenger of Bari, Italy (22 February - 22 May 2019). The compositions have been realized through algorithmic programming using the Wolfram Language of the Mathematica and CSound software, during the studies at electronic musical composition courses of the "N. Piccinni" Conservatory of Bari, mentor Francesco Scagliola.

The collection "WORKS 2016-2018" includes the first three electro-acoustic compositions created during the academic years, a period in which the algorithmic computer programming technique was learned using the Wolfram language in the domain of the Mathematica software. This technique involves the construction of sound on a mathematical-computer level taking into account the structural parameters of the sound itself, such as: attack times, duration, intensity, height, envelope and spatialization, using granulators, additive synthesis and subtractive synthesis. The system consists in the creation of data matrices which are then appropriately interpreted by the CSound software which renders them in audio format, a material that was subsequently organized and edited for composition purposes.

The intent during both programming and composition was to arrive at a sound that preserved a certain warmth, a certain organicity (contrary to the coldness of the technique itself), this was possible by intercepting a series of trends and classes of numbers that exhibit a fluid behavior, reflecting the internal motions of nature.
The plays and influences that led to the creation of these works are by composers such as Karlheinz Stockhausen, Pierre Schaeffer, Luigi Nono, Bruno Maderna, Iannis Xenakis, Igor 'Fedorovic Stravinsky, Gyorgy Ligeti, R. Murray Schafer, etc...
In "All That Fall" a single sample of origin was used, the recording of a crackling fireplace, while in "The Never Spoken Words" all sound generations were created by processing only recordings of voices and vocalizations.
Credits
*in "The Never Spoken Words"
Poetry - Annamaria Giancarli
Narranting voice - Stefano di Lauro

Written By, Composed By, – Pier Alfeo
Mastered By – Giuseppe Ielasi
---
Split
Vinyl, Digital Download

| 2018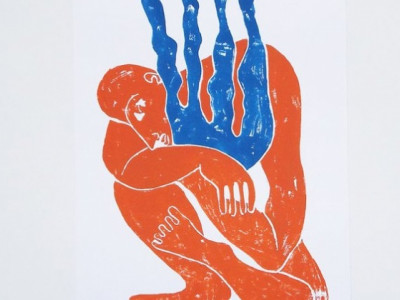 ph~ Backwards Records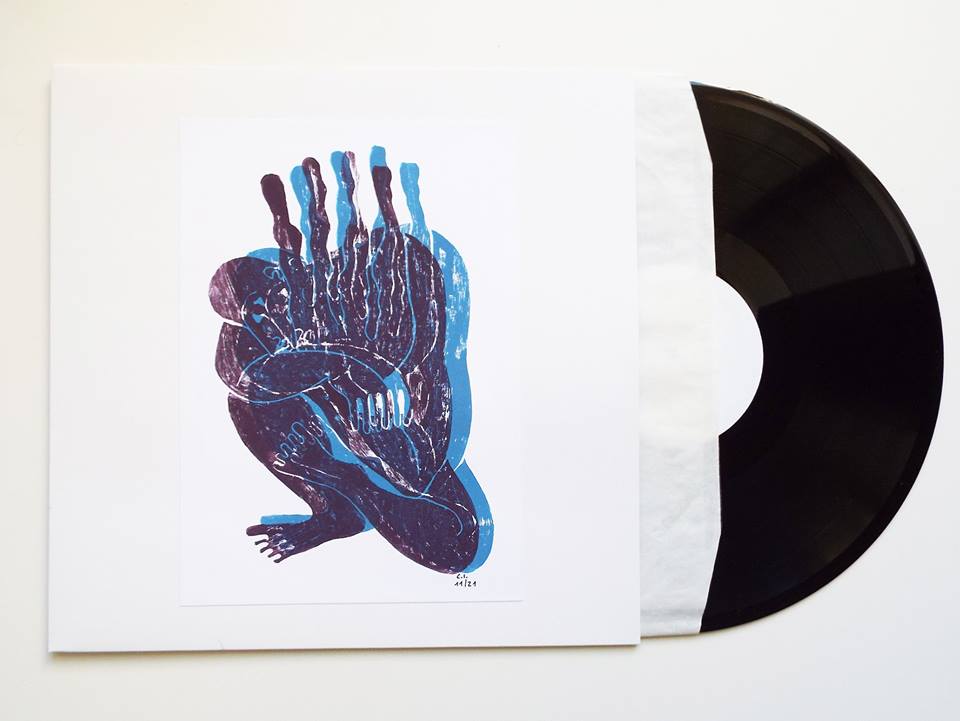 ph~ Backwards Records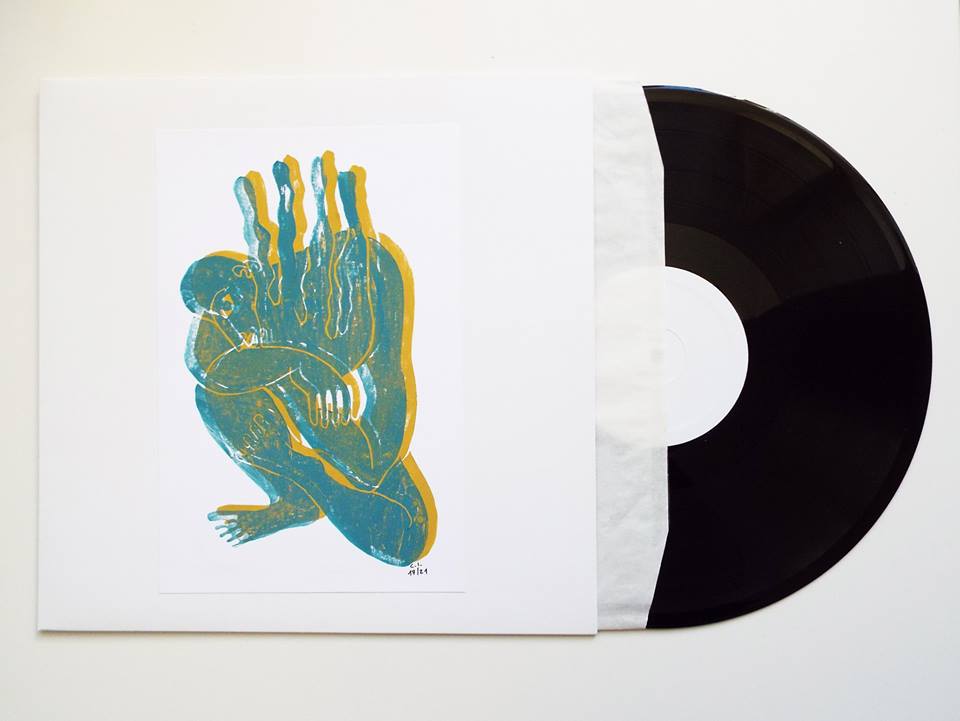 ph~ Backwards Records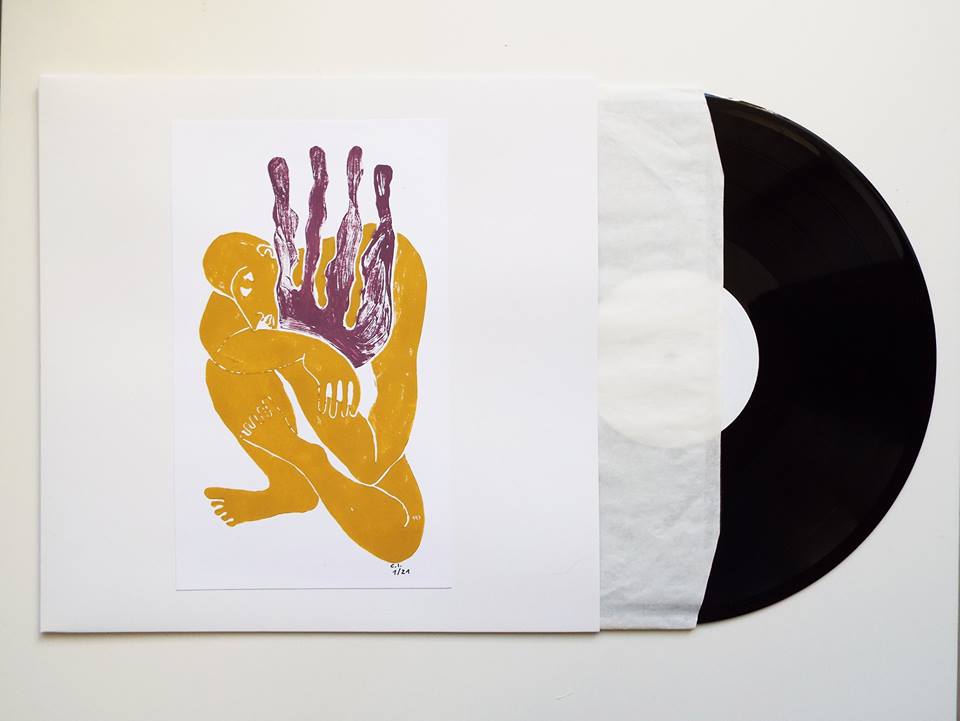 ph~ Backwards Records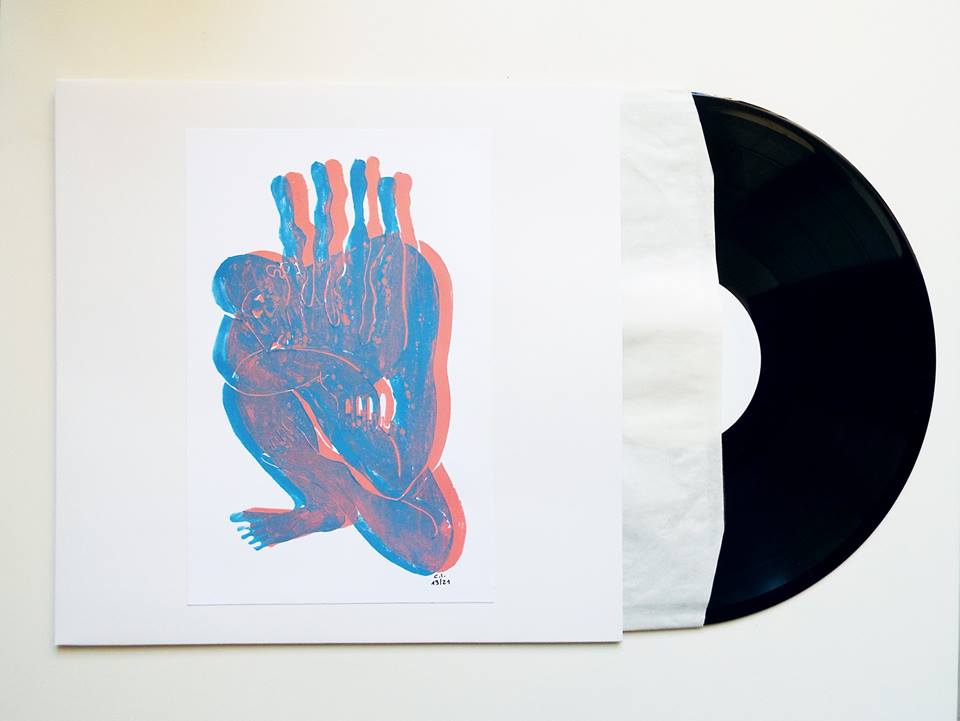 ph~ Backwards Records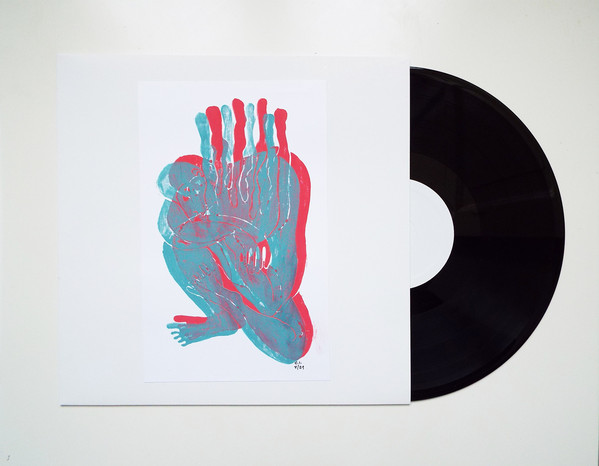 ph~ Backwards Records
Record Label
Backwards Records
Country
Italy
Genre
Electronic
Subgenre
Ambient, Drone, Experimental
Notes
Two EXCLUSIVE TRACKS for this SPLIT release between Fabio Orsi and Pier Alfeo (aka Dubit). Both are drone-ambient pieces.
#1 - Fabio Orsi - Too Far Gone To Stop, Too Scared To Move 13:55
#2 - Pier Alfeo - ENV005 13:48
- Total 27:43
LATHE-CUT limited to 21 copies only.
Two long exclusive tracks. Limited edition of 21 copies only. Handmade cover with linocut prints, available in two different versions: one print & double prints. Every copy has been made with different colours. Each copy is unique.
Credits
Artwork – Carla Indipendente
Composed By, Recorded By – Pier Alfeo (tracks: B1)
Music By, Electronics – Fabio Orsi (tracks: A1)
---
VITRIOL
CD, Digital Download

| 2017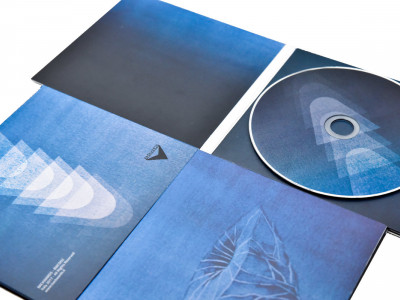 ph~ Annamaria La Mastra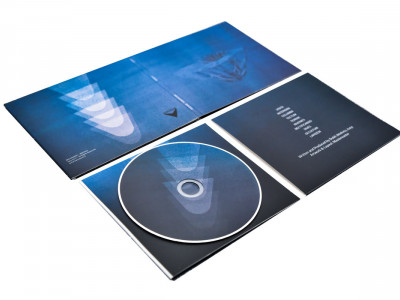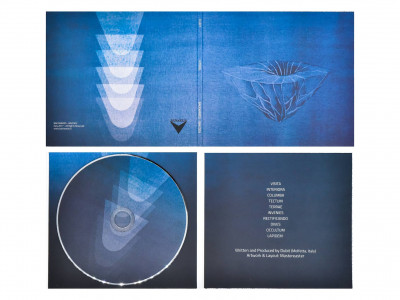 Record Label
Backwards Records
Country
Italy
Genre
Electronic
Subgenre
Experimental, Dark Ambient, Ambient, Musique Concrète
Notes
"Vitriol" comes in an edition of 500 Compact Discs.
Released in a matt-varnished three panels ecopack. Artwork by Italian illustrator Master Easter.
#1 - VISITA 08:49
#2 - INTERIORA 06:11
#3 - COLUMBA 04:50
#4 - TECTUM 16:38
#5 - TERRAE 05:24
#6 - INVENIES 05:54
#7 - RECTIFICANDO 05:53
#8 - DIVES 04:53
#9 - OCCULTUM 06:45
#10 - LAPIDEM 08:41
- Total 73:58
Spiritual research and constant need for inner transformation. These are the key elements in the compositional style of Dubit, Pier Alfeo's moniker, the Apulian countryside-based electronic musician and producer whose Backwards is proud to issue "Vitriol", his second full length.
This ten-track album, which resumes the Backwards' CD-series started in 2013 with Fabio Orsi's "Endless Autumn", has taken more than one year of work, using both analogue instruments (such as Spring Reverb, pedals, [D]ronin, Moog etc ...) and digital synthesis techniques. For its realization, Dubit also built by himself acoustic instruments composed of metal elements, strips, strings, barrels, amphorae as resonance boxes, and used prepared pianos, traditional Spanish instruments, didgeridoo, harmonica, snare drums and cymbals as well.
As in an alchemical process made of sounds, "Vitriol" blends in with powerful dark ambient, post-industrial music, some elements from techno and field recordings, drawing distopic landscapes in the sky. It's as if Raison d'être met Shackleton in the recording room to create a soundtrack for the end of the world.
Credits
Artwork, Layout – Mastereaster*
Written-By, Producer – Dubit (aka Pier Alfeo)
---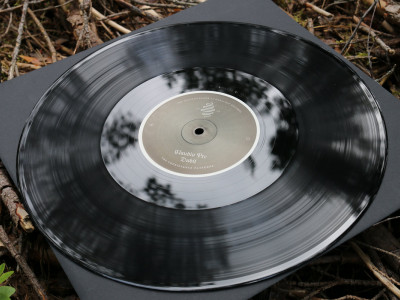 ph~ Kabalion Records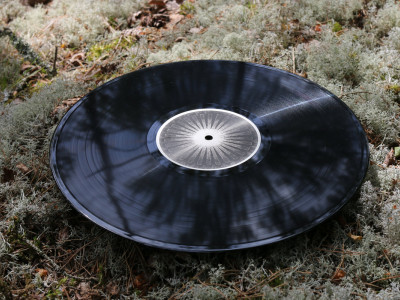 Record Label
Kabalion Records
Country
Sweden
Genre
Electronic
Subgenre
Ambient, Drone, Deep Techno
Notes
A 180 gram black vinyl inside a standard black paper sleeve.
#1 - Pattern A 17:05
#2 - Pattern B 16:47
- Total 33:52
Matrix / Runout (Machine stamp runout, side A): 14622 1 ● ELIXIR ● 7 A
Matrix / Runout (Machine stamp runout, side B): 14622 1 ● ELIXIR ● 7 B
Credits
Written By, Composed By, Performer – Dubit (aka Pier Alfeo), Claudio Porceddu
---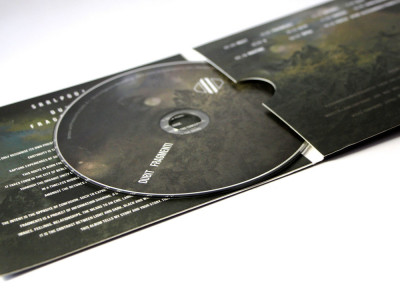 ph~ Several Reason Recordings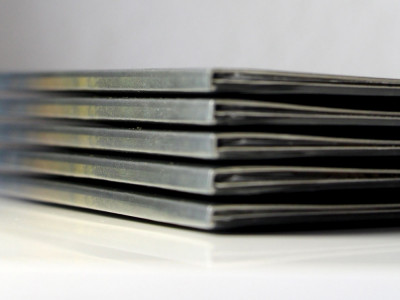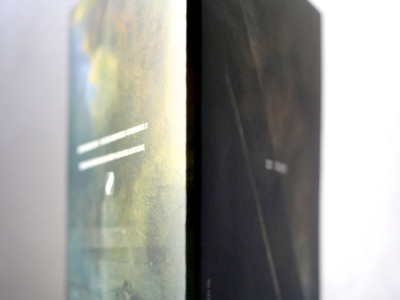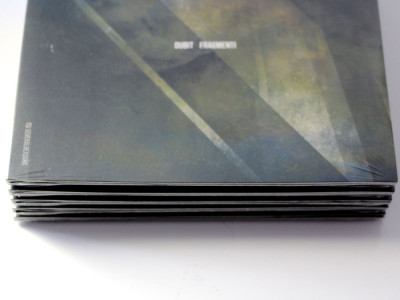 Record Label
Several Reasons Recordings
Country
Germany
Genre
Electronic
Subgenre
Ambient, Experimental, IDM, Industrial, Techno
Notes
The debut album by Dubit on Several Reasons, Fragmenti. Comes in a beautiful vinyl gatefold case, with artwork by Julien Vassiades.
#1 - INLET 05:51
#2 - FRAGMENTI 05:13
#3 - QUARREL 05:28
#4 - N.ICE 06:53
#5 - HUMAN 04:34
#6 - V 07:34
#7 - OFU 05:07
#8 - CARDIAL 05:07
#9 - CONSEQUENCES 06:10
#10 - ROUTINE 05:57
#11 - APICE 06:18
#12 - PUTEJI (feat. Alessandra Franco and Daughter) 04:26
- Total 68:38
Fragments, moments.
The past can only recognize its own prediction. The future is not anticipated; it is a state of non-recognition, non-association. Continuity is the past and the past is only a memory, where the time is no more than a word. Capture experiences of sound and mark milestones in time for the sole purpose of saving them again.
This idea is born from the necessity of silence and the study of its interaction with noise. It takes shape in the city of Berlin and continues to evolve in various locations around Europe, both in conception and composition. Through the organic unity of field recordings it was made possible to encapsulate actual sounds in a timeless bubble and therefore documenting the experience on physical medium.
Amongst the detunes and the distorted memories, sounds play, communicate & coexist.
Therapy - State of mind
The intent is the opposite of incertitude, such to express an artistic and communicative concept in a clear and recognizable format, silence. Fragmenti is a concept of information sharing; a documentary of today that now is yesterday; a translation of memories, images, feelings, relationships, the means to an end, languages, dreams and nightmares, our interior conflict, our ego, our being. It is the contrast between light and dark, black and white; their developing interactions and their relationship..
This album tells my story and your story. This is the world in which we live...
Credits
Artwork By – Julien Vassiades
Mastered By – Artefacts Mastering
Written By, Producer – Dubit (aka Pier Alfeo)
---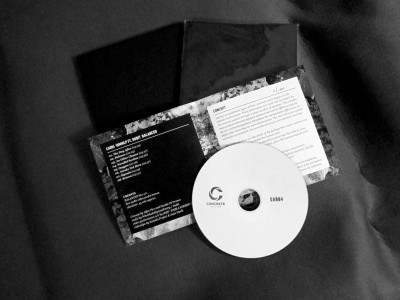 ph~ Concrete Records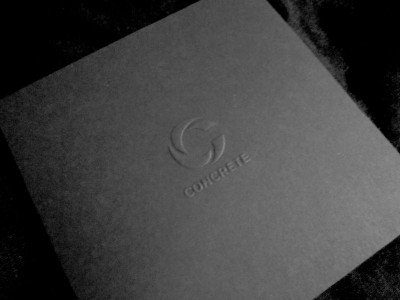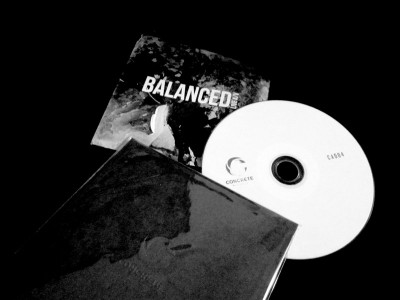 Record Label
Concrete Records
Country
Italy
Genre
Electronic
Subgenre
Experimental, IDM, Electroacoustic, Musique Concrète
Notes
CA004 - Whomademylastpoetry feat. Dubit - BALANCED will be distributed only on our bandcamp store and will be limited to 100 copies, hand tagged.
#1 - The Day After 03:53
#2 - Balance 02:25
#3 - An Other Chance 03:47
#4 - Parallel Section 05:30
#5 - Oxigen 07:18
#6 - Awake Not Here 02:57
#7 - Signals 04:24
#8 - Return 05:31
- Total 35:45
"This Concept Album is used to mean a point between two personality from unknown origins, that is desirable over purely one state or the other, such as a balance between the metaphysical Law and Chaos — law by itself being overly controlling, chaos being overly unmanageable, balance being the point that minimizes the negatives of both."
Credits
concept by Alfeo Pier and Davide Di Franco
sound by WhoMadeMyLastPoetry / Dubit (aka Pier Alfeo)
video performance a/v by d!d!f - NABLA STEREO SYSTEM
videoclips by Kanaka Project & Juan Hurlè
---