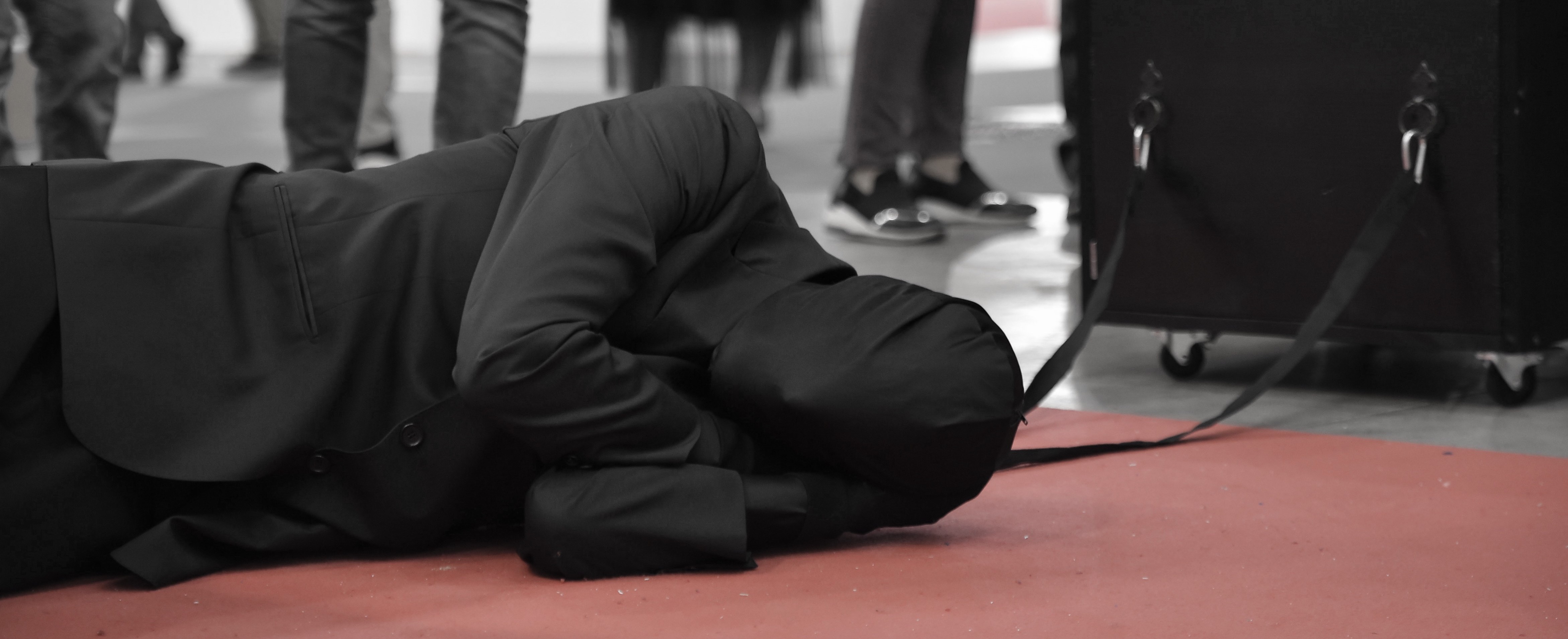 all_ph~ Armando Girolami
Note
Itinerant sound performance based on the assimilation of real-time data from the analysis of the soundscape to the translation into art.
---
Duration
12m 00s
Locations
Maker Art c/o Maker Feire Rome | Rome, Italy 2019
Set up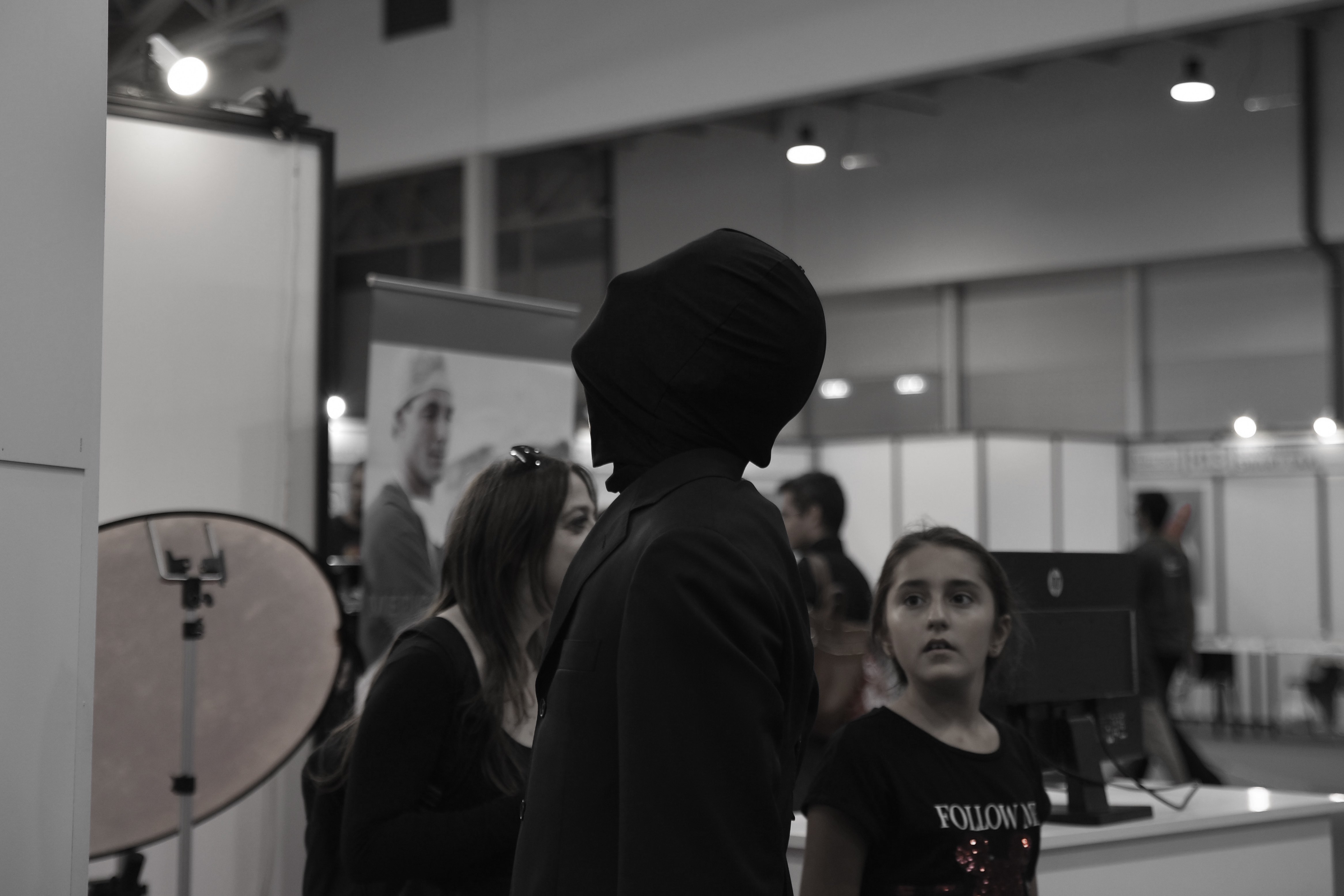 A masked, censored character who uses art as a tool to propose ways of accessing his essence. The need to express oneself, dragging and transporting one's own story, tools, trying to represent what is real and what one is supposed to be.
The condition of the artist is accompanied by the soundscape, where the users themselves will be incorporated into this status and immersed in its reworking.
A poetic act perpetually in progress is that of the passage of a shadow that breaks the stifling patterns for those laboriously seeking the truth.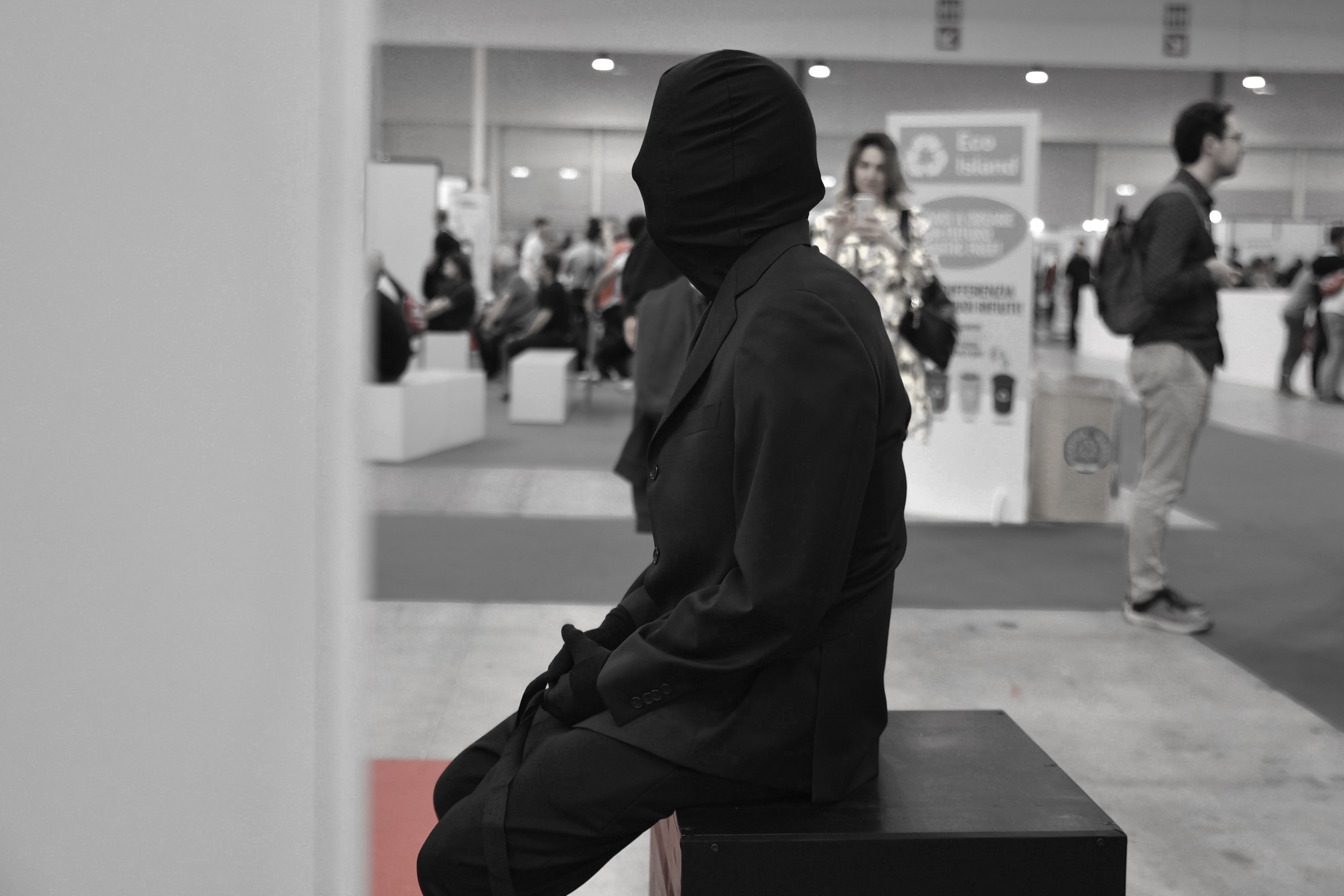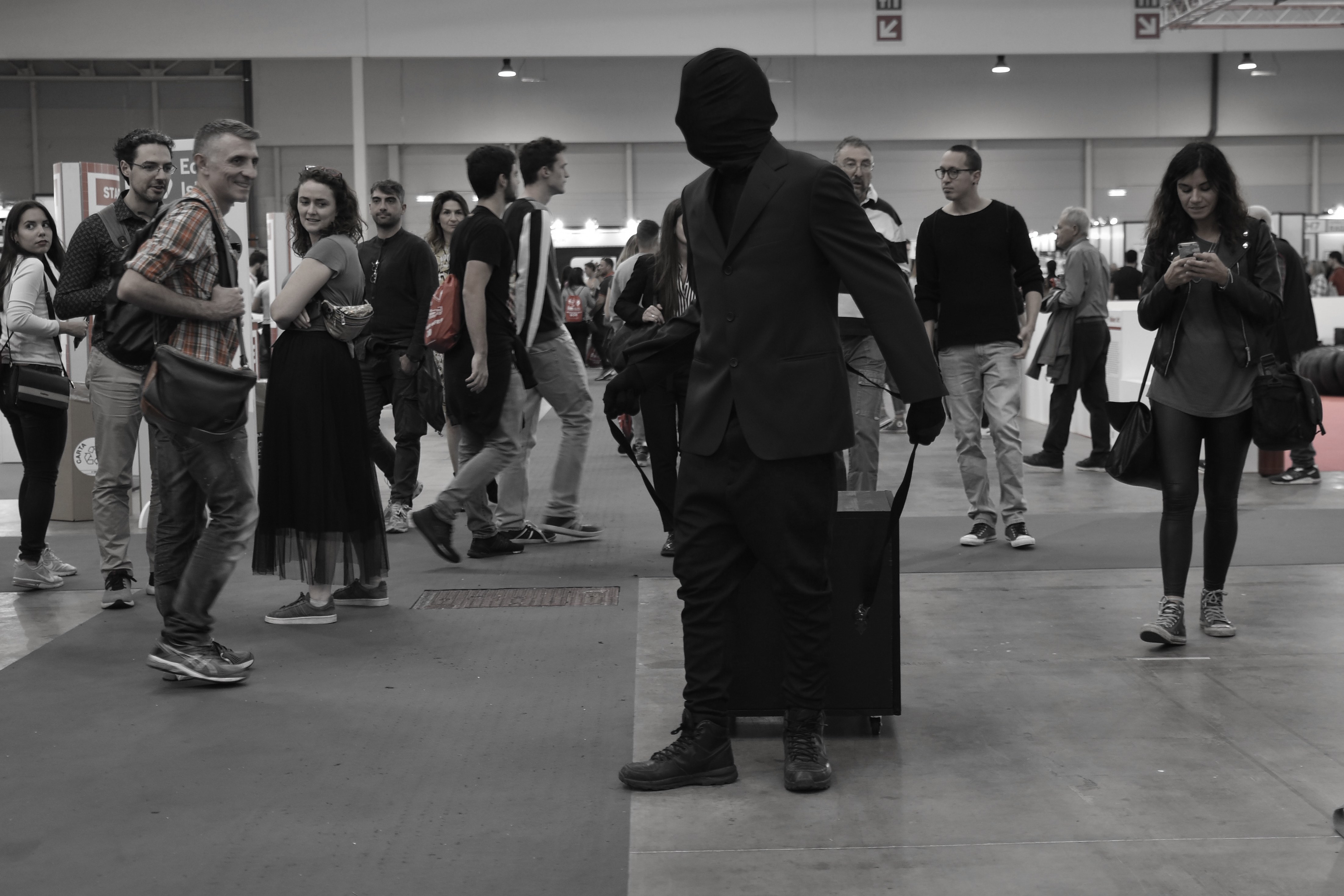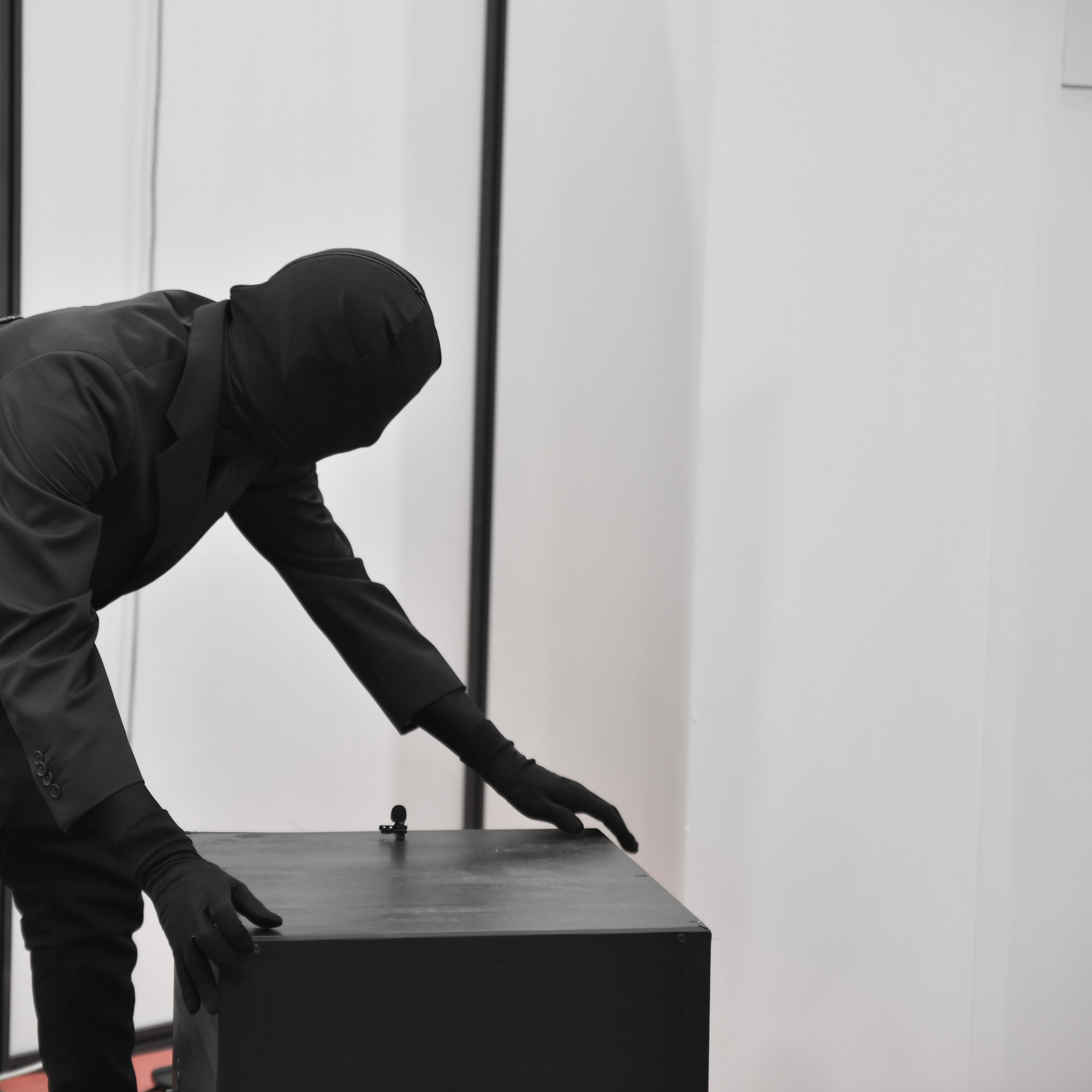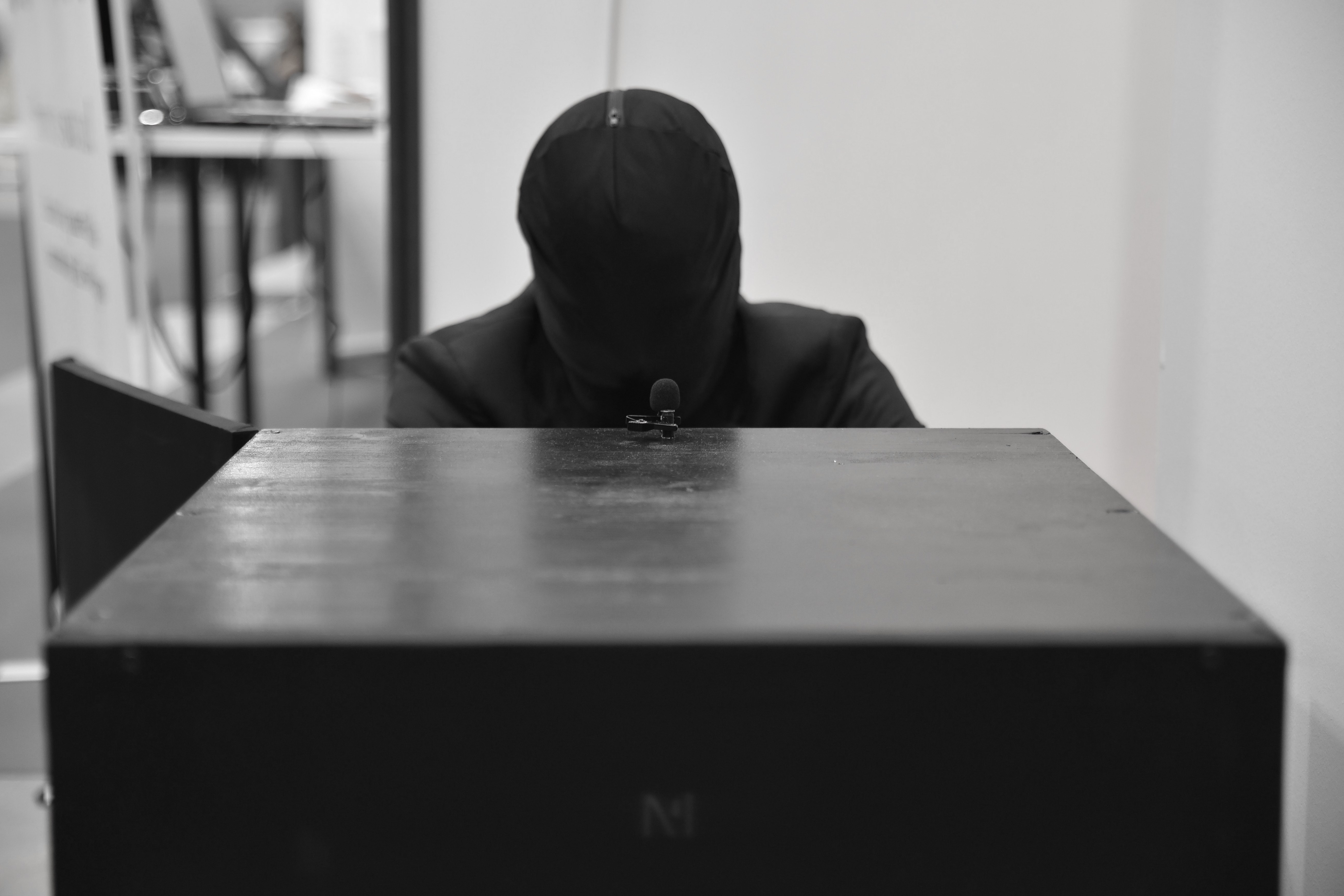 ---